About Galligan Insurance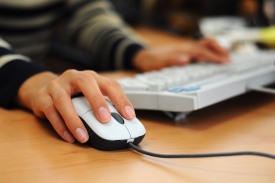 Welcome to Galligan Insurance Agency, your trusted source for comprehensive insurance solutions in Monroe, Louisiana. With a rich history spanning over six decades, our agency has been committed to providing unparalleled service, unwavering support, and peace of mind to the Monroe community and beyond.
Our Founding Story
Galligan Insurance Agency was established in 1955 by the visionary Eugene David Galligan. His dedication to serving the insurance needs of individuals, families, and businesses in Monroe laid the foundation for our enduring legacy. Mr. Galligan's unwavering commitment to integrity, professionalism, and customer satisfaction set the standard for excellence that still guides us today.
A Family Tradition
In 1979, the reins of Galligan Insurance were passed on to Eugene's son, Gene Galligan. Gene not only continued his father's legacy but also expanded the agency's reach, nurturing relationships and fostering trust with clients. Under Gene's leadership, the agency flourished, becoming a symbol of reliability in the insurance industry.
Continuing the Legacy
In 2013, Bryan Stephenson joined the Galligan Insurance team, bringing a wealth of knowledge and a passion for helping clients protect what matters most. Over the years, Bryan worked closely with Gene Galligan, absorbing the agency's core values and commitment to excellence.
On July 1, 2020, a new chapter in Galligan Insurance's story began when Bryan Stephenson assumed ownership of the agency. With a deep respect for the agency's history and a vision for its future, Bryan is dedicated to carrying on the Galligan tradition of exceptional service and community engagement.
Our Commitment to You
At Galligan Insurance Agency, we understand that insurance is not just about policies; it's about safeguarding your dreams, aspirations, and loved ones. Our mission is to provide you with personalized insurance solutions tailored to your unique needs. We believe in building lasting relationships, earning your trust, and being there when you need us the most.
With a team of experienced professionals, an unwavering commitment to our community, and a legacy of excellence that spans generations, Galligan Insurance Agency is your partner in protection. We invite you to join our family of satisfied clients and experience the peace of mind that comes with having Galligan Insurance by your side.
Thank you for considering Galligan Insurance Agency for your insurance needs. We look forward to serving you and your family for many years to come.